---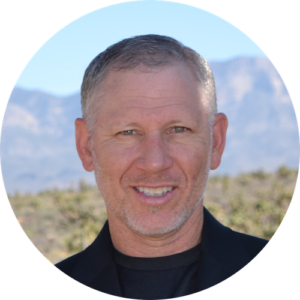 Rick Shaw founded Awareity in 2004 and founded First Preventers in 2019 and is a Prevention Expert, author, and trusted advisor to organizations and communities.
Since 1999, Rick has been researching post-incident reports, lawsuits, and lessons learned to identify the profile of thousands of failed prevention efforts with violence, shootings, suicides, sex abuse, and numerous other incidents. Rick's research exposed a profile of dangerous gaps, silos, and disconnects that conventional status quo practices have created.
Using the research he identified the 6 Stages of Preventing Model, the first of its kind First Preventers Model, and Community-wide Prevention Platform with the tools to eliminate these dangerous gaps, silos, and disconnects so threat assessment teams, organizations, and communities can prevent more incidents, tragedies, and other costly consequences, saving lives, reputations, and bottom lines.

---
Testimonials
For too long, we have ignored the signs of mass casualty attacks and refused to work together to "connect the dots". Rick has given us a roadmap to do just that. Every community in the nation would benefit from the lessons that Rick is teaching. We need to work together to prevent attacks, not just respond to them and this book shows us how.
Captain Kevin Griger – Sarpy County Sheriff Office
---
The First Preventers Playbook is essential reading for everyone. In the current landscape of violence, it is easy to feel disempowered and helpless, yet every person is capable of being a first preventer. In this important work, Rick Shaw demonstrates how we can prevent violence both as individuals and as a community.
Dr. Nathan Brooks – Forensic Psychologist and Senior Lecturer, CQUniversity Australia
---
The First Preventer's Playbook by Rick Shaw is a great tool for schools implementing threat assessment management and prevention plans to reduce school violence. As a retired public-school administrator who worked closely with Rick to implement the tools described in his book, I can attest to the importance of "connecting the dots" to maintain a safe learning environment. Once we began to "connect the dots" more efficiently, we became better at prevention and mitigation efforts, and better designing student safety plans in efforts to reduce suspension and dropout rates. As I travel across Oklahoma to consult and train staff in school violence and threat assessment, The First Preventer's Playbook is absolutely in my tool bag.
Tenna Whitsel – Retired School Administrator
---
---